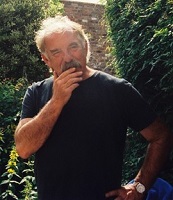 Cal Winslow, President
Cal Winslow is a social historian, educated at Antioch College and Warwick University in the UK where he wrote his Ph.D. dissertation under the direction of the late Edward Thompson and co-authored with Thompson and others Albion's Fatal Tree (Penguin and Pantheon, 1975), a study of crime and society in Eighteenth Century England. His latest book is E.P. Thompson and the Making of the New Left (Monthly Review, 2014). He is currently Director of the Mendocino Institute and a Fellow in Environmental Politics at the University of California, Berkeley, a researcher and writer on social and environmental subjects. He is author of Labor's Civil War in California (PM Press, 2010) and co-editor with Robert Brenner of Rebel Rank and File: Labor Militancy and Revolt during the Long Seventies, (Verso Press, 2010). He is editor of Waterfront Workers: New Perspectives on Race and Class (Illinois, 1998) and co-editor with Michael Watts, Iain Boal and Janferie Stone of West of Eden, Communes and Utopia in Northern California (PM Press, 2011), a study of communalism in Northern California in the 60s and 70s. He is working on a social and environmental history of the Redwood Forest. Prior to coming to Northern California, he taught adult working class education at the Center for Worker Education, City College, City University of New York and in Yorkshire at the Northern College for Residential Adult Education. He also taught as a Visiting Professor at York University in the UK and at the Evergreen College in Olympia, Washington. In October, 2013, he was the keynote speaker at the Harvard University History department conference, The Global E.P. Thompson. He is a regular programmer at KZYX, Mendocino County Community Radio (Ecology and Community, Talking About California, An Antinomian Hour) and is a founder of the Mendocino Institute.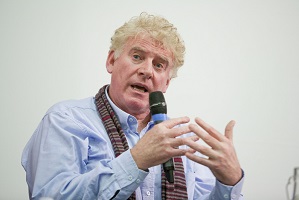 Iain Boal
Iain Boal is an Irish social historian of science and technics, educated at Oxford, Cambridge and London Universities. He moved to Boston in the early 80s where he was a member of the Pumping Station Collective. He has taught at Harvard, Stanford and the University of California at Santa Cruz and Berkeley. He is affiliated with the Geography Department, UC Berkeley, and Birkbeck, University of London. He is associated with the Retort group, and is one of the co-authors of Retort's Afflicted Power: Capital and Spectacle in a New Age of War (Verso). He co-edited with James Brook Resisting the Virtual Life: The Culture and Politics of Information(City Lights), and – with Janferie Stone, Michael Watts and Cal Winslow – West of Eden: Communes and Utopia in Northern California (PM Press), an anthology on the flowering of communalism in the Bay Area and Mendocino during the 60s and 70s. In 2005/6 he held a Guggenheim Fellowship in science and technology; The Green Machine is a report on his researches into 'the bicycle in world culture'. He lives in Berkeley and London, where he is co-director of May Day Rooms, a safe haven for 'archives from below' threatened with loss or erasure.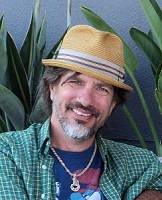 William Russell
Will Russell is an Associate Professor of Environmental Studies at San Jose State University where he teaches courses on forest conservation and management, ecological restoration, and environmental philosophy. He received a PhD from UC Berkeley in Wildland Resource Science, an MS from SJSU in Environmental Studies, and a BA in Biology from UC Santa Cruz. He previously worked as a research associate for the U.S. Forest Service, and an ecologist USGS Biological Resources Division. Current research focuses on natural regeneration and fire effects in coast redwood forests. Will has deep roots in the Mendocino Coast region. A long-term resident of the area, he learned about forest ecology and preservation from his Grandfather Lewis Henry Russell (nature poet and forest activist) and his grandmother "Skilly" Russell (amateur botanist and wildcrafter) on their 120-acre old-growth property near the town of Mendocino. The Russell land, now part of the State Park system, serves as a classroom and laboratory for Will and his graduate students. He has published more than thirty articles in scientific journals and conference proceedings. Selected recent publications include: Russell et al. (2014) Restoration of Coast Redwood (Sequoia sempervirens) Forests Through Natural Recovery, Open Journal of Forestry; Lazzeri-Aerts and Russell (2014) Survival and Recovery Following Wildfire in the Southern Range of the Coast Redwood Forest, Journal of Fire Ecology; Russell W. and Michels (2010) Stand development on a 127-year chronosequence of naturally regenerating Sequoia Sempervirens (Taxodiaceae) forests, Madrono.