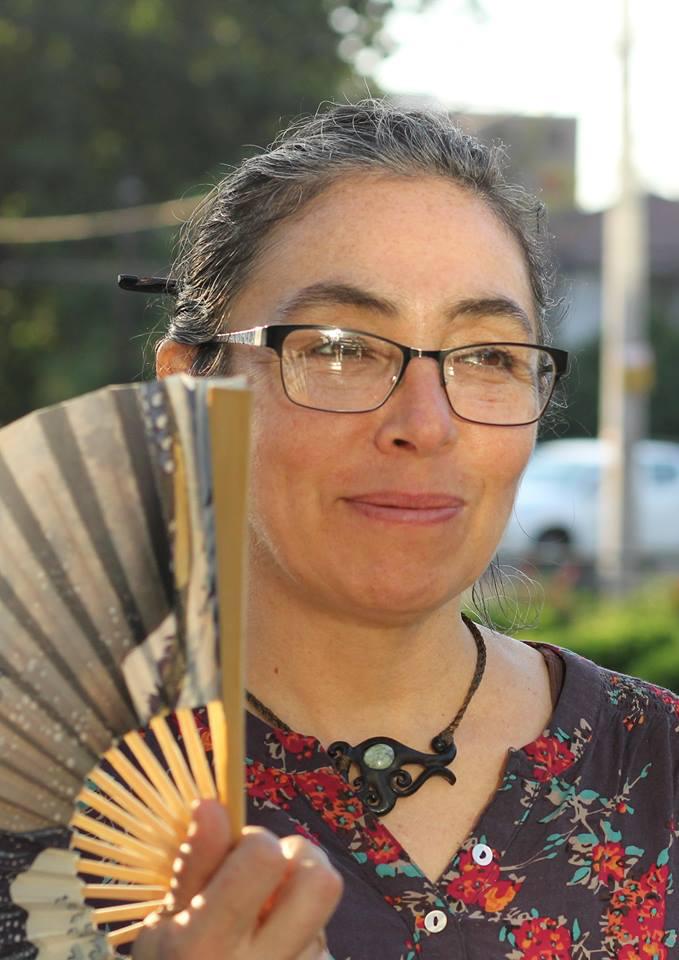 In September 2017, Loreto Rojas joined Cal to host a series of programs for KZYX on Hispanic Heritage Month. They chose the deepening crisis on the US southern border as their topic and produced five programs, interviews with outstanding young activists and academics in Southern California. One of the programs was rebroadcast nationally on PRX.
The series was a great success and since that time Loreto and Cal have teamed up as hosts of Talking about California, together producing half a dozen more series including additional coverage of the Southern border but also an in depth investigation of "Brown Lives Matter." This series, with the explosion of Black Lives Matter as background, examined the history and present day relationship of police and the LatinX community.
Loreto is a Professor at Mendocino College in Fort Bragg and an activist in campaigns for Latinx rights. In addition she now hosts KZYX's first Spanish language program, MendoLatino.
Loreto studied Pedagogy in Castilian Language (1986-1990) at the Institute of Pedagogy, Universidad de Chile, in Santiago, Chile. The following year she enrolled in University of Arts and Social Sciences where she was an adjunct professor until graduation in 1996 with a degree in Journalism and Mass Communication.
Loreto's career as educator started in Santiago, Chile, teaching union leaders communication strategies and negotiation techniques. At the same time she worked as a reporter for local newspapers, taught Spanish writing at various educational institutions and was a creative writer and an editor at large in an advertising company.
She worked with the Chilean labor movement and in the PR department of "Dirección del Trabajo", the Labor Law enforcing agency of the Chilean Secretary of Labor. During the two years she worked there she was the editor of a monthly newsletter dedicated to educating the people about Labor Laws and rights.
She came to the United States in 2001.